COURSE SCHEDULES
From January 4 to early February:
Tuesday 9:30 am (with Tapashi)
Wednesday 6pm
Saturday 6pm
LOCATION
Wellness area on the 2nd floor
PRICE
CHF 20 for residents at Les Bains d'Ovronnaz
CHF 25 for non-residents
INFORMATION
+41 27 305 11 25
PRESENTATION
Yoga teacher – Cedric Reynard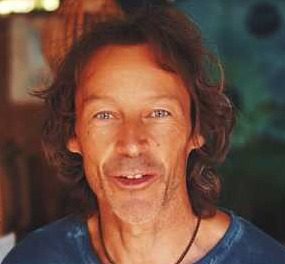 I am born and grew up in Martigny. As a child in Valais I naturally skied at an early age and then was passionnated about Mountain sport and lifestyle. Beside forestry and later environmental engineering studies, I have got my Brevet Fedral in Snowsports with the backountry extension. At the age of 25th I started to travel further and discovered surfing which brought to amazing places until 2010 where I started to settle down in India for Yoga, Surf as well as Stand Up Paddle (SUP). In same time I became presenter for the ISA (International Surfing Association) in SUP. Today I share my teaching life between Yoga, Ski, Snowboard, Surf and SUP either in weekly classes or retreat and travel offers.
My winter classes will be mainly focus on releasing and tonifing the skiers body part as to be stronger and less afected by movements mistakes or hazards. A regular practice through yoga will prevent injuries and reduce considerabely the indesirable consequences of falls. A combination of postures and exercices to elongate, stretch, tonify and balance. Developing a positive and focus mind through the postures and breathing practices and awareness. The yoga therapy is never far of these practices and can be a benefit for specific issues.